Quality above all
We are aware of the fact that wheels are vital parts of the machines and due to the short time limits in sowing season mistakes cannot occur. Thus we do not compromise where the quality is concerned.
We constantly work to advance the quality of all built in components, screws, bearings, plastic and metal rim and most important component – rubber.
The rubber compounds have been developed in cooperation with the leading German Institutes for    caoutchouc especially intended for the use in agriculture. We mixing compounds in our own mixing  line (for more details view – here) and we verify each produced batch in the central laboratory for physical and mechanical testings. Our rubber compounds for agriculture have been developed to endure even the most extreme conditions of exploitation. The high level of natural caoutchouc contributes to excellent mechanical characteristic (tear, tear resistance, tensile strength, compression set…) and the special additives provide the resistance to UV and ozone influence. Adding the expertise of our staff and technical possibilities of available manufacture and testing the final product may only be of – impeccable quality.
We produce the plastic rims in our own production and thus we have better control of the final product and built in materials. Depending on the explorations we may offer plastic rims from PP to PA with the added glass or carbon fibers for extreme conditions. All plastic masses we use in the manufacture process are UV stabilized in order to avoid attenuation / brittleness due to the exposure to UV radiation after a certain period of time. The additives for color are also UV stabilized guaranteeing the color fastness up to several years regardless of the geographic location.
We built in bearings of tested quality and with excellent sealing systems. We usually use bearings produced by Peer, Koyo, Ina, SKF, FKL…We may recommend the type of bearing or the customer may select the bearings for the wheels.
During construction and development of the new product we perform software statistical analysis of the components. Thus we act preventively to all possible weak points that might occur in final use. Once we produce the initial samples they are send to testing by the farmers we cooperate with to verify the quality of the manufactured wheels in the field use. Certain number of wheels is simultaneously placed on the dynamic test drum specifically indented for simulation of actual exploitation conditions. There the wheels are burdened with different weight to determine their endurance.  Certain obstacles are placed on the test drum to simulated strong impacts and thus verify the endurance of all build in components.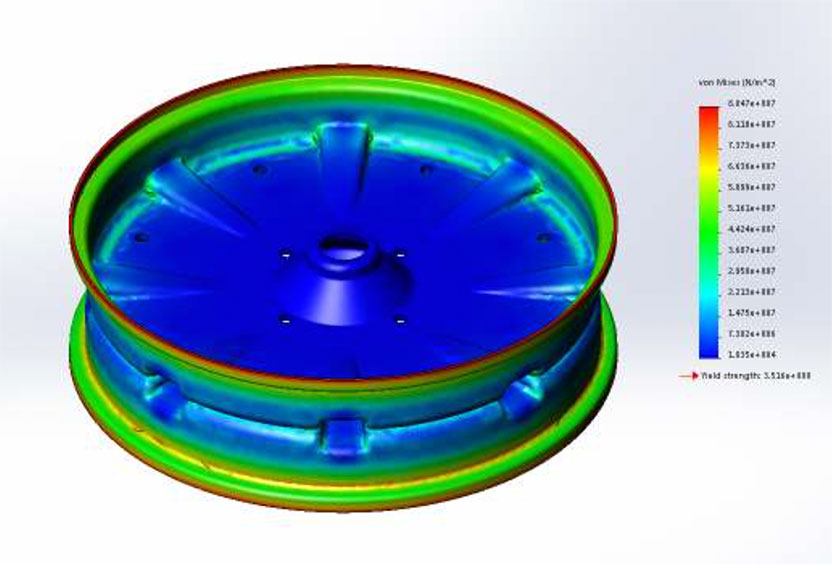 The approval of the new product for mass production is subject to obtaining all positive test results. During mass production certain tests are repeated and compared to the test results from the development stage to ensure the continuous wheel quality.
Our team is gladly at your disposal for all additional questions about quality – quality@largo.rs
Facts
2.000 developed rubber compounds
Laboratory for physical and mechanical testing
98 % export
Software analysis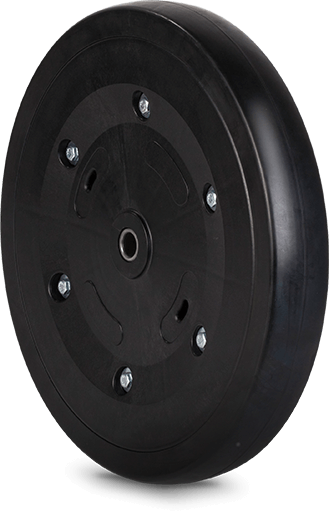 Dimensional control to 0.001 mm
500 different products
Dynamic tests
Field tests